FLYING & GLIDING
AIR EXPERIENCE FLYING
Any enrolled cadet aged between 13 years and over and who has completed Communications, Airmanship 1 and Map Reading sections of the 1st Class Cadet syllabus and whose parent or guardian has agreed to such flights can go Air Experience Flying.
<![if !vml]>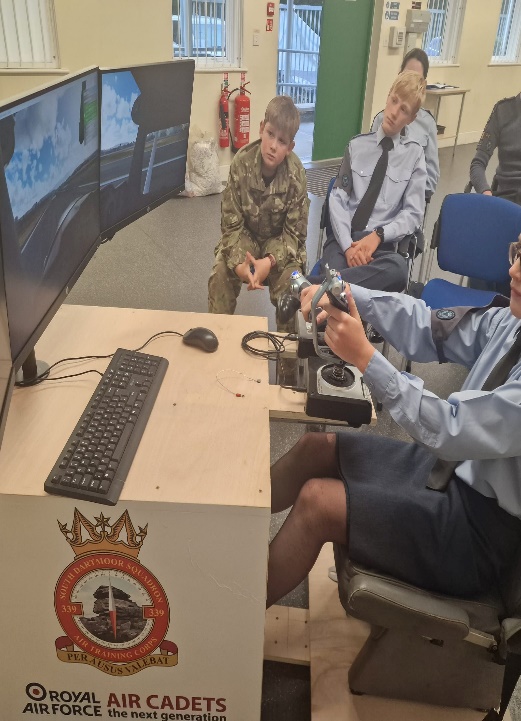 <![endif]>

Air Experience Flying (AEF) is available to all qualifying cadets at least once a year. Many cadets who enjoy flying fill vacant places and go twice or more times in a year. Cadets who go to camp usually have the opportunity to go AEF while at camp.
AEF is conducted in the Grob Tutor two seater (side by side) aircraft. Sitting next to the qualified pilot allows the cadet to clearly see the actions of the pilot and therefore learn more in a given time. Even on the first flight the cadet will be allowed to take over the controls and fly the aircraft. Once the cadet has had some AEF experience they will be given the opportunity to conduct aerobatic manoeuvres.
For some cadets there is the opportunity to experience the thrills of different aircraft from fast jets to helicopters. These are usually awarded to cadets who have attained special achievements and is always subject to availability.
FLYING SCHOLARSHIPS
Cadets selected for Flying Scholarships attend a course during which about 20 hours of intensive instruction is given at a civil flying club with the aim of the cadet being able to fly solo and thereby attain their 'Wings'.

To qualify you must be aged between 16 and 20 years and in full time education or be an Air Cadet in which case the upper age limit is raised to 22 years.
OVERSEAS FLIGHTS
On occasions where there are empty seats on RAF flights overseas the seats are offered to cadets via Regions and Wings. There are set restrictions for eligibility. Destinations vary but a valid passport is a must.
GLIDING INDUCTION COURSES
<![if !vml]>

<![endif]>
Gliding Induction Courses are open to all cadets aged over 13 years and consist of three stages, GIC1 CIG2 and GIC3. They can be completed in either the standard gliders or powered gliders. Gliding in Plymouth & Cornwall Wing is conducted at 626 (Predannack) Volunteer Gliding. 626 VGS operate the Grob G103A better known as the Viking T1, a two seat high performance glider. To get airborne the Viking T1 uses a winch launch system involving a cable up to 1500 metres long to pull the glider along and airborne while the Vigilant T1 uses it's small engine to get airborne. Once at a safe height the engine is switched off and the glider uses thermals to gain any further height.
<![if !vml]>
<![endif]>
Before cadets get to fly in the gliders they are instructed on the basic principles of gliding and on the various effects of the controls. Once this is complete they will fly and be allowed to take control to practice what they have been taught.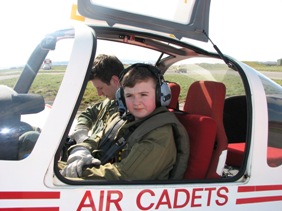 GLIDING SCHOLARSHIP
Having completed at least 3 GICs and reaching the age of 16 years the next step is a Gliding Scholarships. Courses which will be either over a number of consecutive weekends or over a week are more in depth than GICs. At the end of the course the goal is to fly solo and earn the gliding silver wings. For those who pass the course but do not get to fly solo blue wings are awarded. But your gliding career does not need to stop on completion of the scholarship. The best cadets may be invited back to become a Flight Staff Cadet at the VGS and go for their instructors qualification and gain their gold wings.
Further information is on the 626 (Predannack) VGS website