09-11-Feb-18
L98 IWT Course
11-Feb-18
L98 Full Bore Shoot
11-Feb-18
Wing Sports 7 X-Country Trials
16-18-Feb-18
JNCO/SNCO Courses
17-18-Feb-18
Ten Tors Training

BAG PACKING FOR CHARITY 2018
PCW Cadets from Squadrons across the Wing have taken part in the Regional Bag Pack. The cadets collected the money for charities and Squadron funds at Morrisons superstores throughout the Wing area over a two day period.
The change in policies on charging for plastic carrier bags did not stop shoppers allowing cadets from packing their shopping into shopping bags. Donations from the superstore customers for the packing service were voluntary.
More images of the bag pack can be found here.
Latest Wing News will be added here as and when received. Email the Wing Webmaster with your news.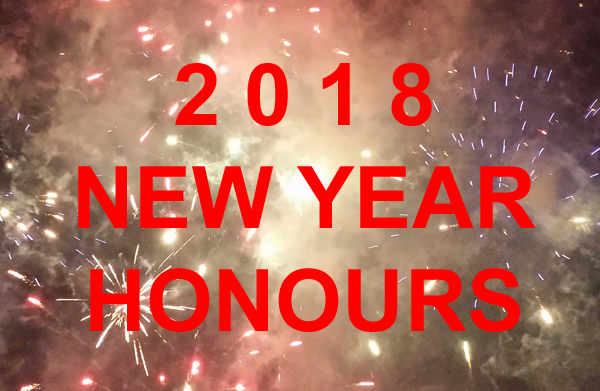 STAFF MEMBER IN NEW YEARS HONOURS - Posted 31-Dec-17

Squadron Leader John Olver RAFAC has been recognised for his service to the Royal Air Force Air Cadets which has spanned a number of decades in the 2018 New Years Honour Awards. Squadron Leader Olver, who is the current Squadron Commander of 2312 (Tavistock) Squadron and also has a Wing appointment of Sector Commander for the Dartmoor Sector of the Wing, has received the DCom Commendation
..
more...
. .


Member's ZonePCW Airspace now open for up to date information for PCW cadets and staff.
Find information on forthcoming activities and other important notices in the Calling Notices & Notices section.
In the New Staff section there is useful information and forms for adults wishing to join the organisation.
In Admin and Forms section you can download forms for printing . ours after verifying your details on Bader.
The final section is restricted to the Wing Civilian Committee.
Click Here to go to PCW Airspace
<![if !vml]>

<![endif]>
Following the successes of Ten Tors 2017, planning for Ten Tors 2018 has already been made and commenced 12-Jan-18. with the formal training initially with theory in preparation priot to the walks on the moors. Training usually takes place every other weekend in either day walks or a full weekend to select the teams for the 35, 45 and 55 mile routes.
The event will take place 11-13-May.
The Wing Ten Tors Officer, Flight Lieutenant Oliver will publish a full program in due course.
<![if !vml]>

<![endif]>
The Wing Calendar has moved to PCW Airspace, go to PCW Airspace here or click on the image above to go to the calendar..
31-Dec-17 - News Updated
28-Dec-17 - site updated
28/10/17 - Page updated
04-Oct-17 - Home Page updated
30-Sep-17 - Sqn staff changes
20-Sep-17 - News updated
28-Aug-17 - News Updated
21-Jul-17 - site updates
18-Jun-17 - Airspace updated, Sqn pages updated,
16-May-17 - Airspace Updated
18-Apr-17 - Airspace updated
28-Feb-17 - Members Zone and Sqns updated
19-Feb-17 - Pages updated
05-Feb-17 - Members Zone updated
18-Jan-17 - Members Zone updated
09-Jan-17 - Wing News updated
01-Jan-17 - News updated

Camps for 2018 are as below:
RIAT
Extended - 07-21-Jul
Main - 11-18-Jul
SUMMER
RAF Benson - 21-28-Jul
RAF Benson - 28-Jul - 04-Aug
AEROSPACE RAF100
RAF Syerston - 18-25-Aug
AUTUMN
RAF Halton - 13-23-Oct
AT CAMPS
Windermere - 28-Jul - 04-Aug
Fairbourne - 25-Aug - 01-Sep
The Wing have in addition to this website have a number of social media sites to allow interaction between the Wing, cadets, parents and the public. The Wing Facebook has close groups and a public page. The main Twitter feed can be viewed to the above.