31-Aug-02-Sep-18
Caiel's Trophy Competition
08-09-Sep-18
Wing Sports and Swimming Trials
16-Sep-18
Battle of Britain Parade
21-23-Sep-18
Junior & Senior NCO Courses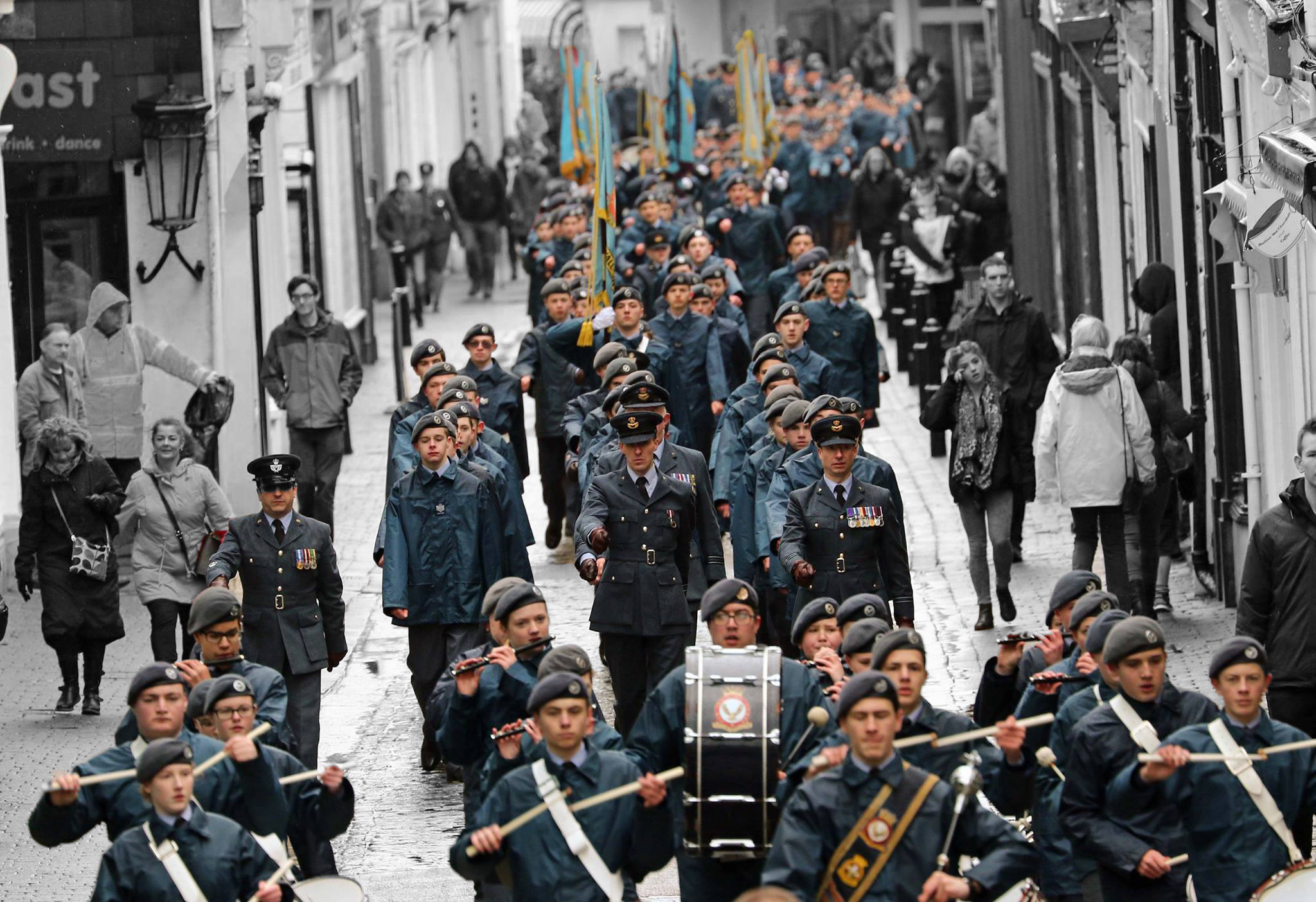 FORMAL WING REVIEW
As part of the celebrations of the RAF centenary the Wing will be subject of a formal review in June which will include cadets and staff from all 23 Squadrons. The review will be part of the RAF100 activities and will include a march.
The last large parade involving all the Squadrons from the Wing was in Falmouth in 2016 to celebrate the 75th Anniversary of the formal formation of the Air Training Corps by royal warrant. Full details of the activity will be issued through the Squadron Commanders from the superstore customers for the packing service were voluntary.
Latest Wing News will be added here as and when received. Email the Wing Webmaster with your news.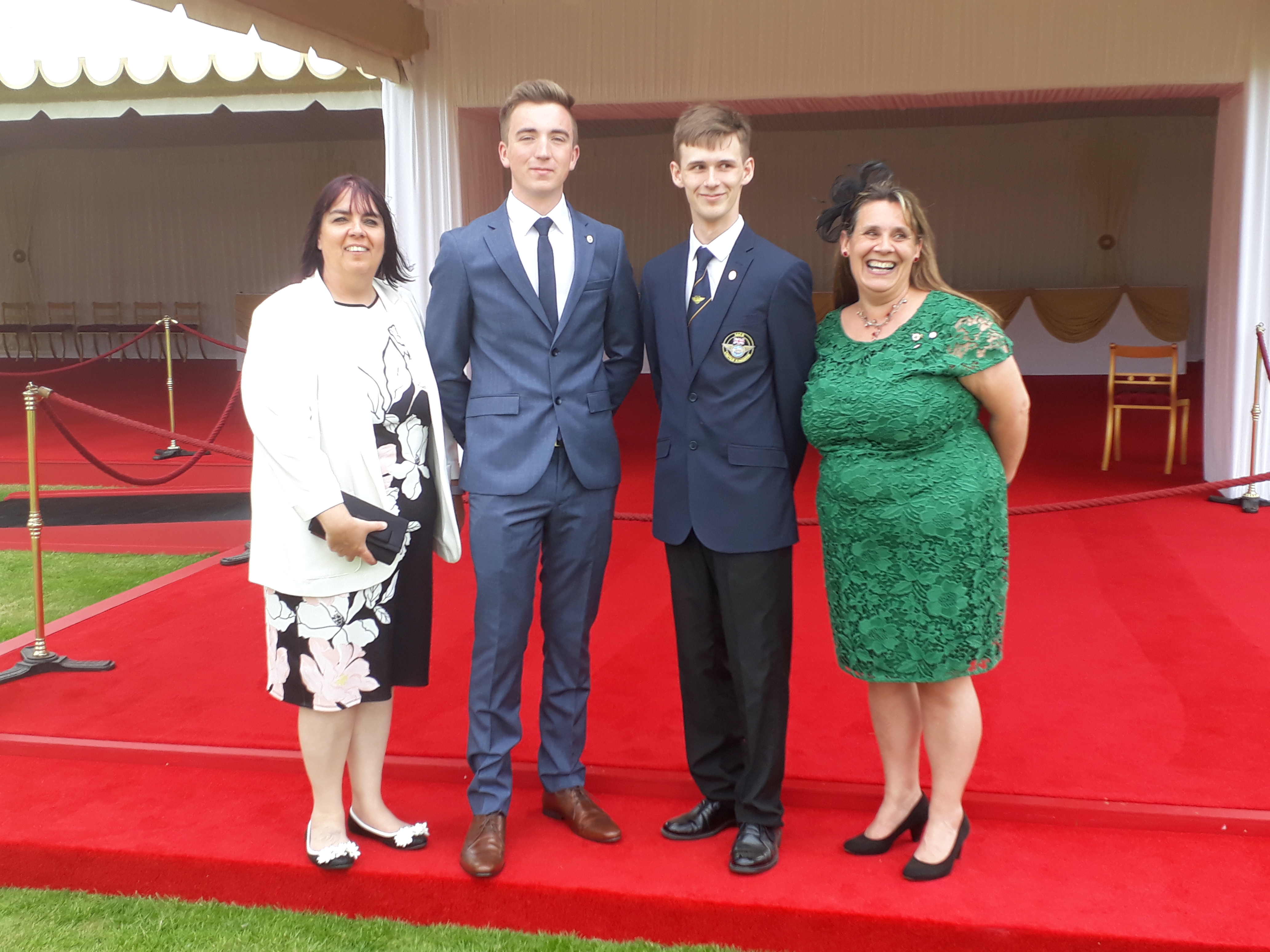 Cadets Know How to Make Their Mums' Proud - Posted 28-May-18
Two Air Cadets from Plymouth & Cornwall Wing know how to make their mums' proud -

they have completed their Gold Duke of Edinburgh Awards.
..
more...
. .


Member's ZonePCW Airspace now open for up to date information for PCW cadets and staff.
Find information on forthcoming activities and other important notices in the Calling Notices & Notices section.
In the New Staff section there is useful information and forms for adults wishing to join the organisation.
In Admin and Forms section you can download forms for printing . ours after verifying your details on Bader.
The final section is restricted to the Wing Civilian Committee.
<![if !vml]>

<![endif]>
Following the successes of Ten Tors 2017, the Wing had four teams take place in Ten Tors 2018 for the 35, 45 and 55 mile routes which again attracted thousands of teenagers from accross the UK. The first Wing team back was 2443 (Okehampton) Squadron, however the event is a challenge not a race so all participants who complete the challenge should be congratulated on their achievement, for those who did not finish - it is better to have tried than not tried at all, better fortune next time .
The planning for Ten Tors 2019 starts shortly. Calling notices will be published on PCW Airspace in the next couple of months.
The Wing Ten Tors Officer, Flight Lieutenant Oliver will publish a full program in due course.
<![if !vml]>

<![endif]>
The Wing Calendar has moved to PCW Airspace, go to PCW Airspace here or click on the image above to go to the calendar..
08-Aug-18 - home page updated
21-Jun-18 - site updated
28-May-18 - News updated
13-May-18 - site update
15-Apr-18 - site updated
07-Mar-18 - News updated
03-Mar-18 - site updates
01-Feb-18 - site updates
31-Dec-17 - News Updated
28-Dec-17 - site updated
28/10/17 - Page updated
04-Oct-17 - Home Page updated
30-Sep-17 - Sqn staff changes
20-Sep-17 - News updated
28-Aug-17 - News Updated
21-Jul-17 - site updates

Camps for 2018 are as below:
RIAT
Extended - 07-21-Jul
Main - 11-18-Jul
SUMMER
RAF Benson - 21-28-Jul
RAF Benson - 28-Jul - 04-Aug
AEROSPACE RAF100
RAF Syerston - 18-25-Aug
AUTUMN
RAF Halton - 13-23-Oct
AT CAMPS
Windermere - 28-Jul - 04-Aug
Fairbourne - 25-Aug - 01-Sep
The Wing have in addition to this website have a number of social media sites to allow interaction between the Wing, cadets, parents and the public. The Wing Facebook has close groups and a public page. The main Twitter feed can be viewed to the above.