JOIN US AS AN ADULT VOLUNTEER
<![if !vml]>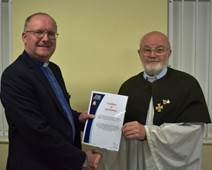 <![endif]><![if !vml]>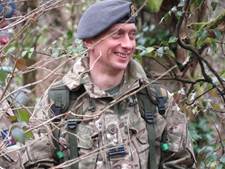 <![endif]><![if !vml]>
<![endif]><![if !vml]>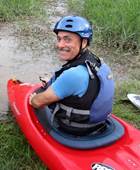 <![endif]>
WHY JOIN?
The RAF Air Cadets offers so many activities and opportunities for both cadets and for staff. You do not need to have been a cadet or have served in any of the armed forces in order to become a staff member. You will be provided with all the training required and have opportunities to gain qualifications valid in both inside and outside of the organisation. You will also make new friends as well as having opportunities to socialise.
JOIN AS A MEMBER OF STAFF
If you are aged 20 years or older and fancy helping cadets reach their potential, you can apply to join as a squadron staff member. After initial stages you will be a Civilian Instructor and be able to select activities and lessons which suite your skills and knowledge.
After a year you may, if you wish, apply to go into uniform as either a Non-Commissioned Officer or as a Commissioned Officer. Applicants for Non-Commissioned and Commissioned roles do undertake a selection process and have to attend the relevant course at RAF College Cranwell to be confirmed in post. As a member of uniformed staff you will be a role model as well leading cadets, you will receive remuneration for your time at certain activities, but the main benefit is you will get the satisfaction of knowing that you have helped the Next Generation.
Each squadron needs a Padre to provide spiritual wellbeing to the cadets. Padres need to be qualified as a minister and are part of the squadron staff and as such can attend many of the activities open to cadets including camps.
JOIN AS A MEMBER OF A CIVILIAN COMMITTEE
Each squadron needs a Civilian Committee to manage the squadron funds. Committees meet up to six times a year to discuss request for spending of squadron funds and any welfare issues at the squadron. By deciding on how the funds are spent the Committee have an influence on how the squadron operates. Being a committee member is a less time commitment so ideal for anyone who would like to assist but unable to commit to being a staff member. Committees will normally have insurance in place to remove any financial liability of its members. Committee members who have been DBS cleared by ourselves and undertaken safeguarding training may assist squadron staff by transporting and accompanying cadets to activities.
START YOUR JOURNEY
Whether you have decided to apply to join as a staff member or a civilian committee member, the first step in your journey to join us is to find your nearest squadron & register your interest by clicking on the 'Join Us' link below (this will direct you to a new the RAF Air Cadets website in a new window). We will then contact you with more information and seek further information from yourself. As we take cadet safety seriously, you will need to be security checked and pass a DBS enhanced check which are free to the applicant. You will receive an email from UCheck which will allow you to complete your application online.
Once your DBS has cleared, typically it takes a few weeks, if you are applying to become a member of staff you will be invited to attend an interview so we can get to know you and understand your skills. This will be followed by a weekend Adult Volunteer Induction Programme course where you will receive safeguarding advice as well as first aid training and other information to make the most from your time as a staff member. You will then be permitted to join your chosen Squadron where you will be mentored before you go solo with teaching cadets.