AIR CADETS COMPLETE JUNIOR & SENIOR COURSES - posted 24-Oct-21
Over the weekend of 23rd to 24th October 2021 28 cadets took part in Junior & Senior NCO courses.
In the Junior Course which is designed for Corporals and Sergeants to develop their leadership skills, the candidates are put into syndicate groups to undertake challenges and tasks. The Senior NCO Course is designed for Flight Sergeants and Cadet Warrant Officers to advance their Leadership and organisation skills.
Those who successfully pass the course take part in a passing out parade and receive a certificate of achievement.
<![if !vml]>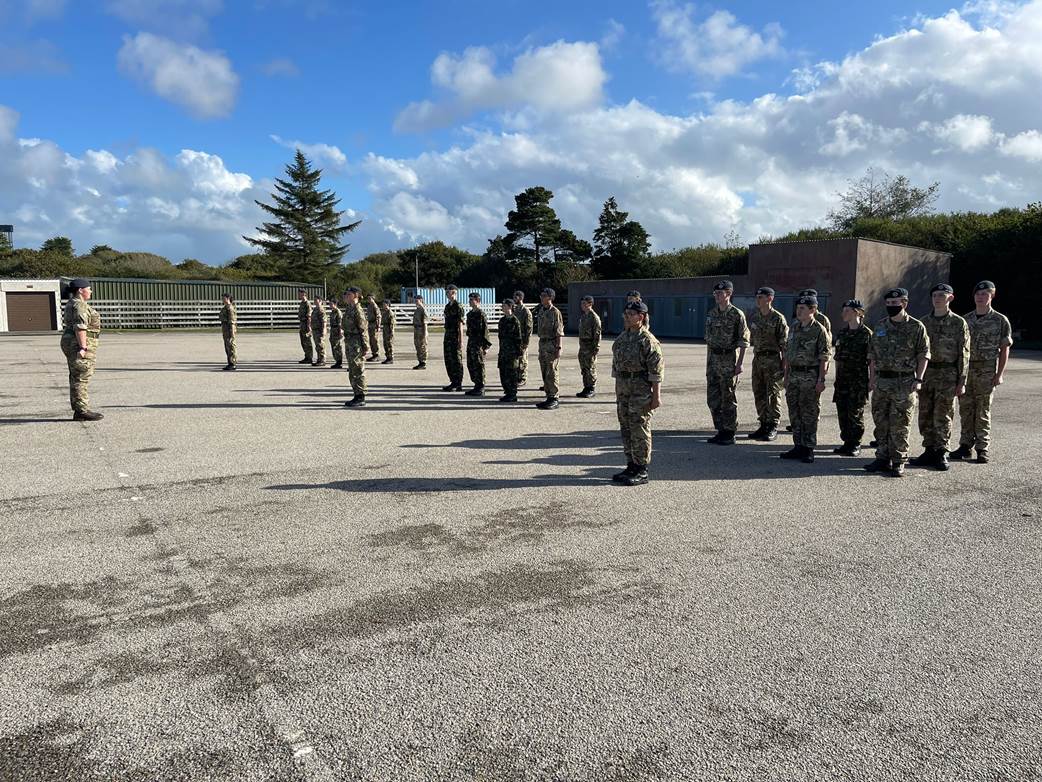 <![endif]>