OFFICER'S LONG SERVICE RECOGNISED  - posted 09-Mar-23
The long service to Tavistock in the RAF Cadets by Squadron Leader John Olver has been recognised by the Mayor of West Devon Borough Council, Councillor Caroline Mott, who presented Squadron Leader Olver with a Mayor's Recognition Award for 2022/2023 in the Long Service Award category at a ceremony on Tuesday 7th March 2023 to highlight the outstanding selfless work of those in the community.
Squadron Leader Olver was nominated by Councillor Anne Johnson who said, "John's enthusiasm to ensure the continuity of the squadron has been outstanding. Cadets past and present provide a continuing demonstration of the dedication and work John has committed to them".
Squadron Leader Olver's career in the RAF Cadets started 58 years ago when he joined 2312 (Tavistock) Squadron, then part of Devon Wing of the Air Training Corps as a cadet gaining many skills and participating in the many activities available to cadets before, in May 1972, becoming a member of staff and, after a successful application, a member of uniform staff as a Pilot Officer in the Royal Air Force Volunteer Reserve (Training).
Pilot Officer rose through the ranks and having successfully completed the Senior Officer's Course at RAF College Cranwell he was appointed as the Squadron Commander at 2312 (Tavistock) Squadron and promoted in December 1988 to the rank of Flight Lieutenant.
Flight Lieutenant Olver served with the Squadron until December 2021, while also holding the post of Dartmoor Sector Commander from 2013 and being promoted to Squadron Leader.
Relinquishing the role of Squadron Commander to Flight Lieutenant Forbes and being posted to Wing Staff, marked the end of 49 years' service with the Squadron though his connect to the squadron remains in his role of Sector Commander during which he has also received the Cadet Forces Long Service medal and six bars to mark 12 years of service and every 6 years of additional service.
<![if !vml]>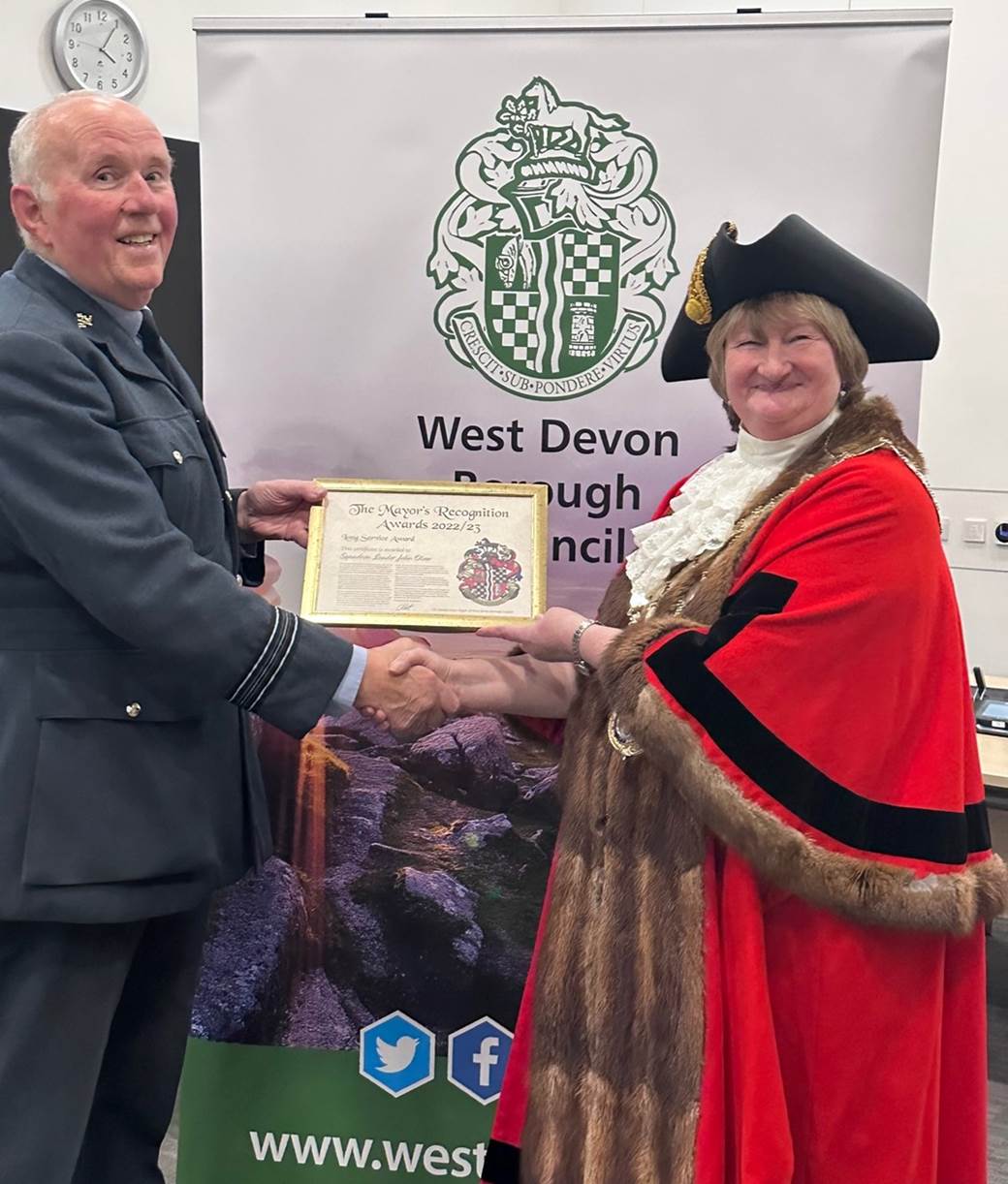 <![endif]>