ADVENTURE TRAINING
AIR CADET ADVENTURE TRAINING CENTRES
Plymouth & Cornwall Wing use two Centres for adventure training including Duke of Edinburgh Award expeditions. Both centres offer excellent facilities including hill walking, rock climbing and abseiling, canoeing.
NORDIC SKI-ING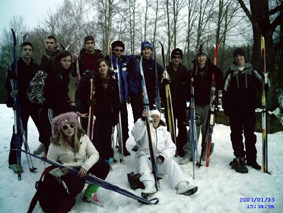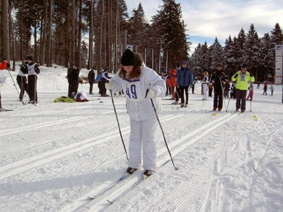 Each January a party of about 20 staff and over 100 cadets travel to Zwiesel in Southern Germany and spend a week learning how to Nordic Ski. Both staff and cadets are split into groups based on their ability. Nordic Ski-ing is one of the hardest ski-ing activities and includes cross country ski-ing both uphill and downhill. By the end of the week the treks are up to 11 kilometres.
TEN TORS

Ten Tors is a course set over Dartmoor completed over a weekend in May during which you have to visit ten hills known as Tors. There are three distances depending on age, 35km, 45km and 55km.
Such is the terrain that it is necessary to start training in February to ensure that the selected teams are competent and able to succeed. There are several training weekends which, includes a RAF Weekend, before the event which takes place in May.
Past Ten Tors events have had weather extreme from heat waves to snow thus cadets have to be prepared for all eventualities.