CORPS OF DRUMS
WHAT WE DO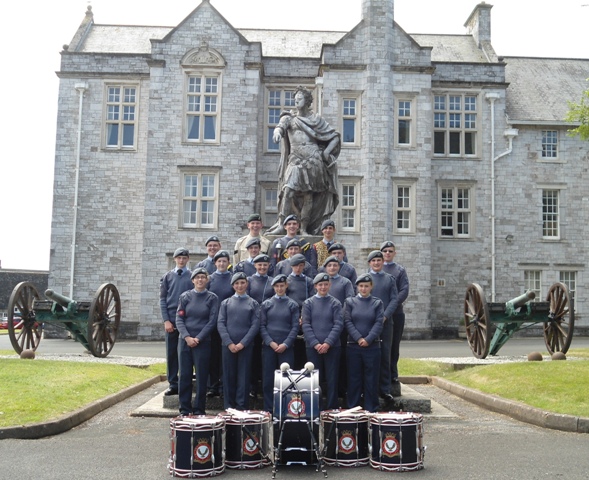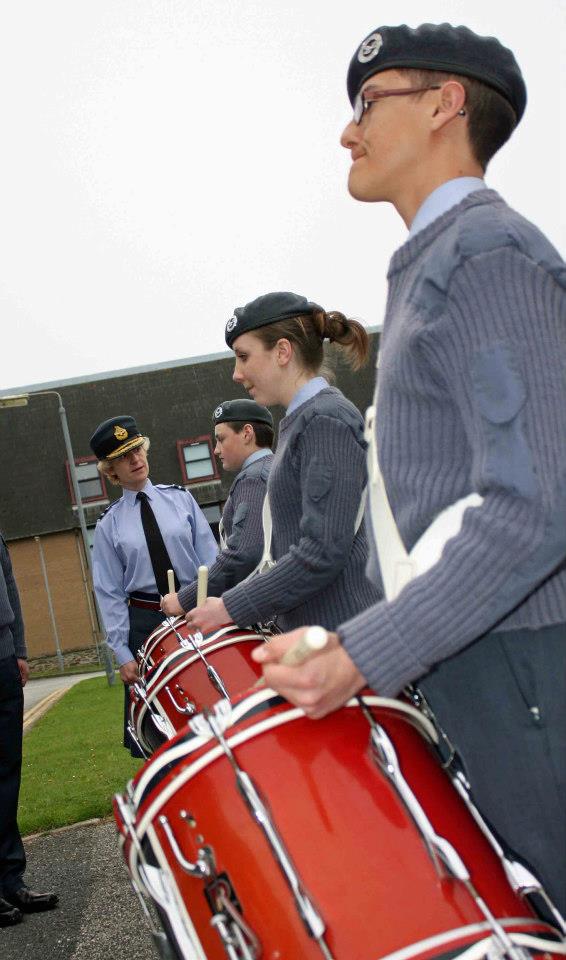 The Wing Corps of Drums consists of about 30 cadets from across the Wing of different musical abilities from the complete beginner to the advanced musician allowing any cadet with a musical interest to join. The Wing Corps of Drums meet on a number of weekends at RAF St Mawgan for training and practice sessions. The instruments played are: drums, Bb flutes, cymbals, bell lyres and bugles. Some of the cadets are part of the National Marching Band playing their own instruments such as concert flutes, saxophones, drums and clarinets.
MUSIC CAMPS
There are a number of music camps held each year which allows the Wing Band to meet other bands from across the Corps. The camps allow the bands to practice and play together. The main camps are held at Altcar, Longmoor and at Rorkes Drift

MUSIC EVENTS
The Wing Band are invited to several events during the year including Armed Forces Day in Cornwall and in Plymouth, Battle of Britain events and a number of carnivals. The Band performed for the Air Cadet Organisation's Commandant's visit to the Wing at RAF St Mawgan in April.
In addition to the music events in the UK the Wing Band was invited to play at the Malta Military Tattoo. The trip took place in October 2012 with 39 cadets and 7 staff members travelling to Malta where they performed twice at the Tattoo and again in the open to the general public. A video clip of their performance is available to view left. The cost of the trip was subsidised through fund raising.
The next big trip planned is to Florida in January 2015 where they have been invited to play at one of Walt Disney World parades. While on the 10 day trip the 40 cadets will visit a number of other attractions including other local theme parks and the Kennedy Space Centre. The cost of the trip per person is expected to be in excess of £1000 but with fund raising events planned no cadet will pay more than £500.
WANT TO JOIN?
You do not need to be an experienced musician nor do you have to commit to the oversea trips to join, just an interest in playing an instrument in the band. To find out more contact the Wing Music Officer at band.plymouth@aircadets.org