WING EVENTS
CAIELS TROPHY WEEKEND
The Caiel's Trophy is a Wing wide annual competition held in the early autumn over a weekend. The competition, named after a former Wing Commander, consists of several activities completed by all the Units in the Wing. Activities range from map reading, model making, drill to sport skills. All the activities are scored and the Unit accumulating the most points is awarded the Caiel's Trophy.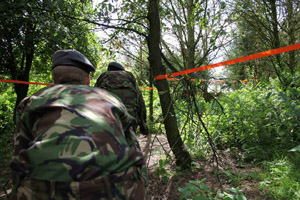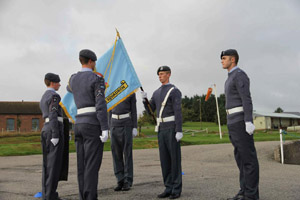 The Caiel's Trophy event was formerly known as the Wing Training Day but the nature of the event evolved from training over the years to become an inter-Squadron activity competition. With the number of activities increased a day was insufficient and so it is now held over a weekend.
PARADES
Drill is taught to cadets from their arrival at their squadron so cadets taking part in official parades will be confident in their ability to parade and march correctly. Each year cadets and staff from across the Wing form up and parade on Plymouth Hoe as part of the Battle of Britain parade in remembrance of the estimated 544 aircrew who died during in 1940 between 10 July and 31 October in defeating the German Luftwaffe's attempt to gain air supremacy.
On each Remembrance Sunday, the nearest Sunday to the eleventh day of the eleventh month, cadets and staff across the Wing join the Royal British Legion in remembering all the service personnel who have been injured and killed during conflicts from the First World War.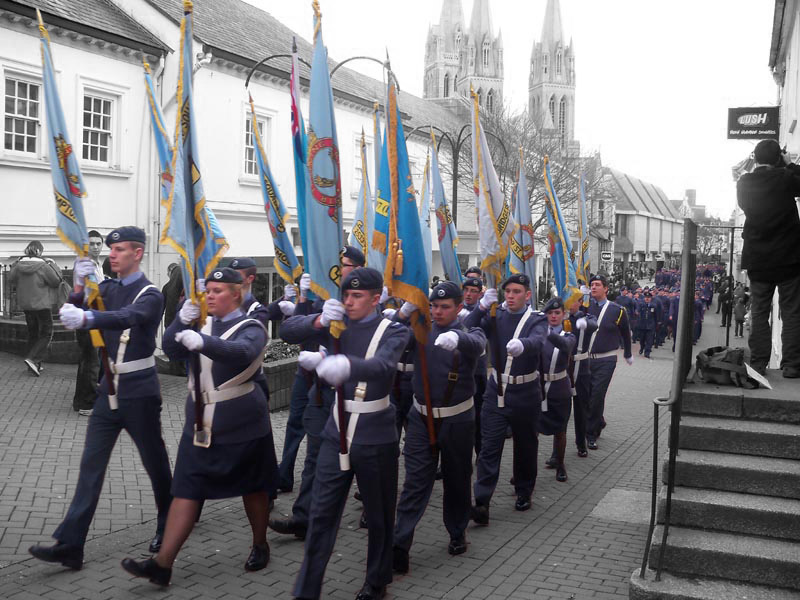 In addition to the above two annual events the Wing parades on special events, pictured above is cadets from the Wing parading through the city of Truro as part of the 70th anniversary of the Air Training Corps. This year saw the Corps celebrate it's 75th Anniversary with a parade of over 350 cadets and staff through the centre of Falmouth.
<![if !vml]>
<![endif]>
COMMUNITY EVENTS
The Wing annually supports several community events including the Royal Cornwall Show. The Wing also assists the organisers of the Plymouth Half Marathon each year. Cadets volunteering to assist at public events can use their participation towards their voluntary community work for their Duke of Edinburgh Award.